a bi-monthly encouraging gift box filled with Christian and inspirational handmade/handpicked products and surprises.
FUELING YOUR FAITH JOURNEY RIGHT WHERE YOU ARE ..at YOUR DOOR STEP!
You can express that faith that I know burns in you and use encouraging products as a form of praise.
You can change the world around you by bearing God's truth.
You can set reminders in your life of how much you are loved and anchored in Him.
Because just one glimpse of truth can change everything. We know that.
Together, we can light up our hearts and others with God's love.
Together, we can fuel every part of us for the Kingdom's calling.
Together, we can change the world.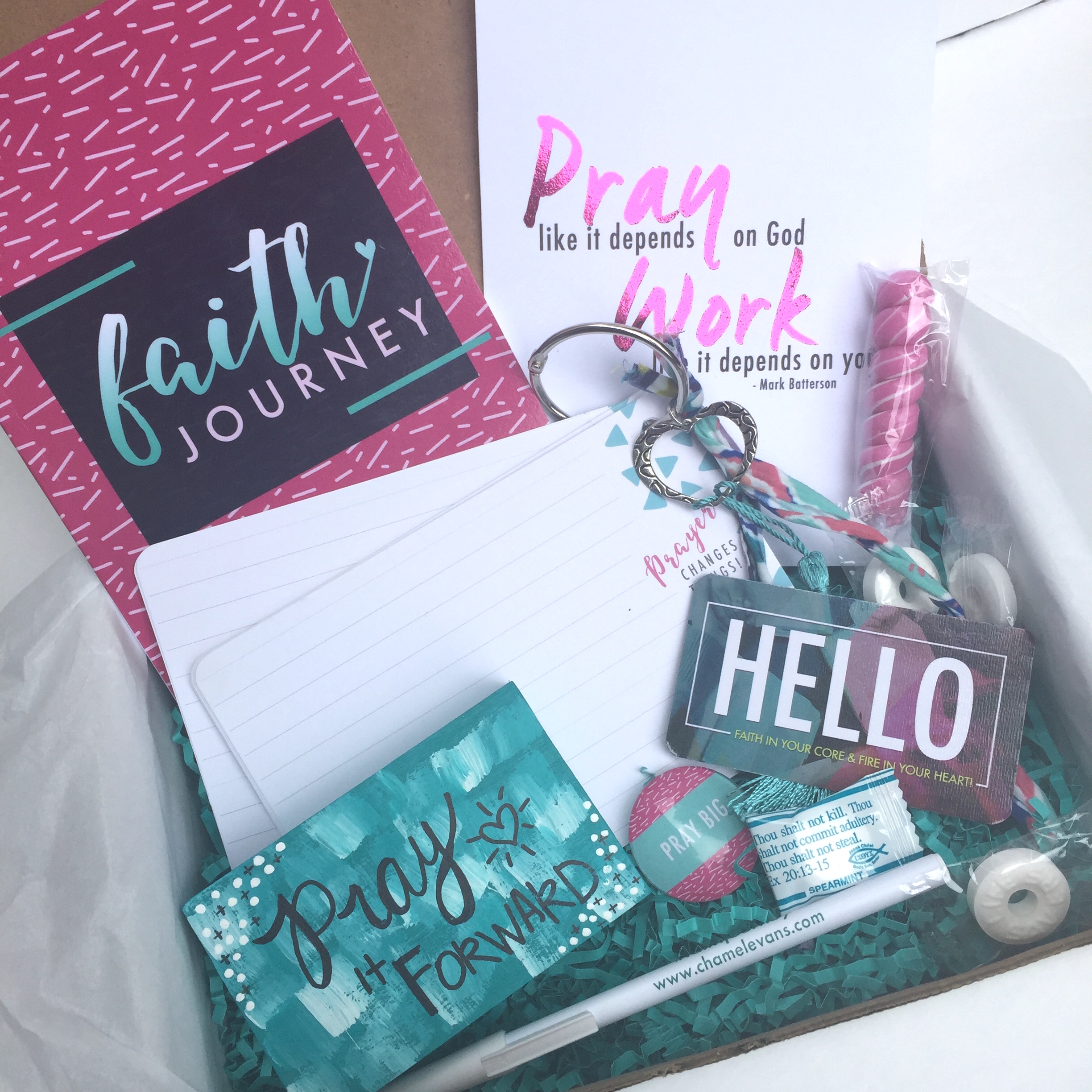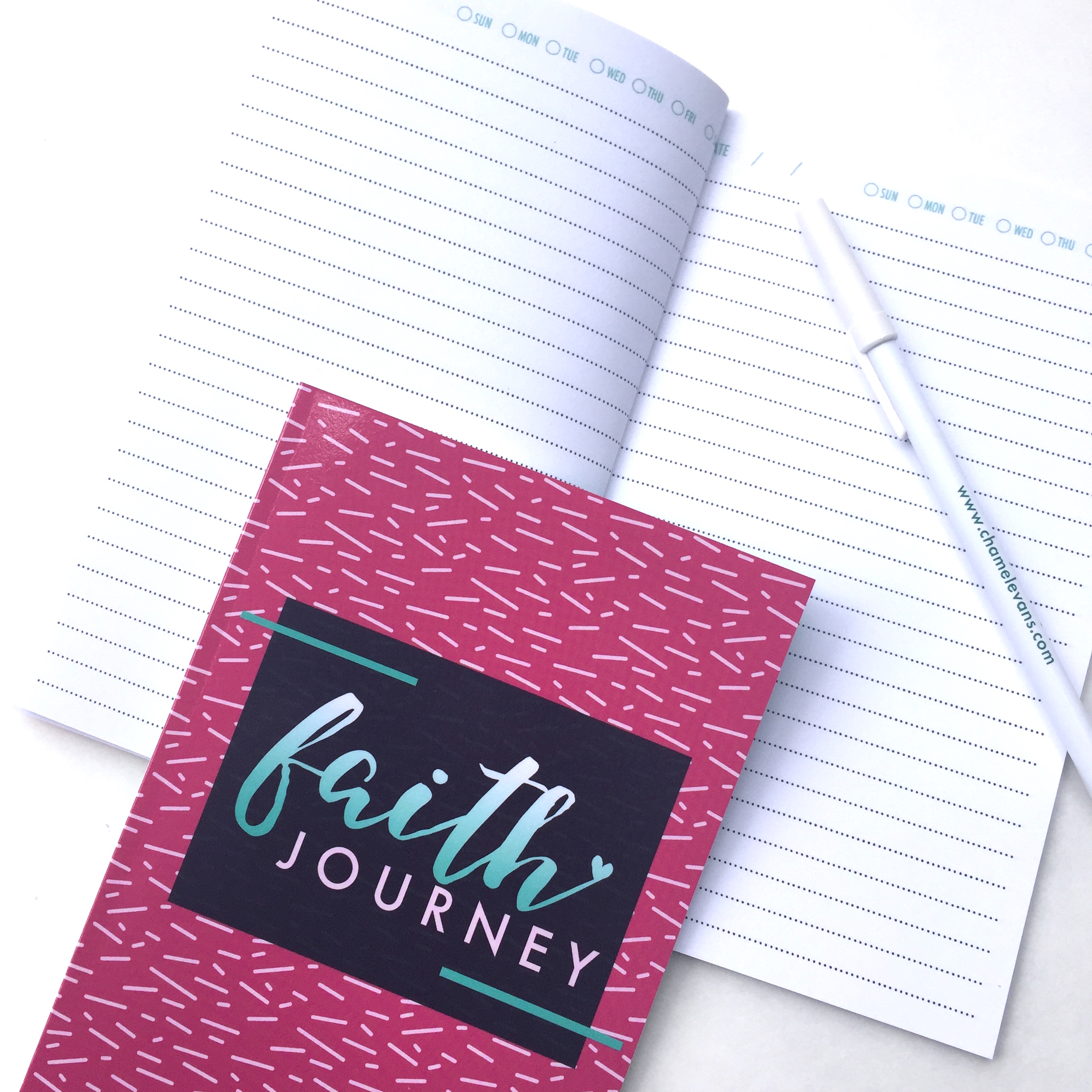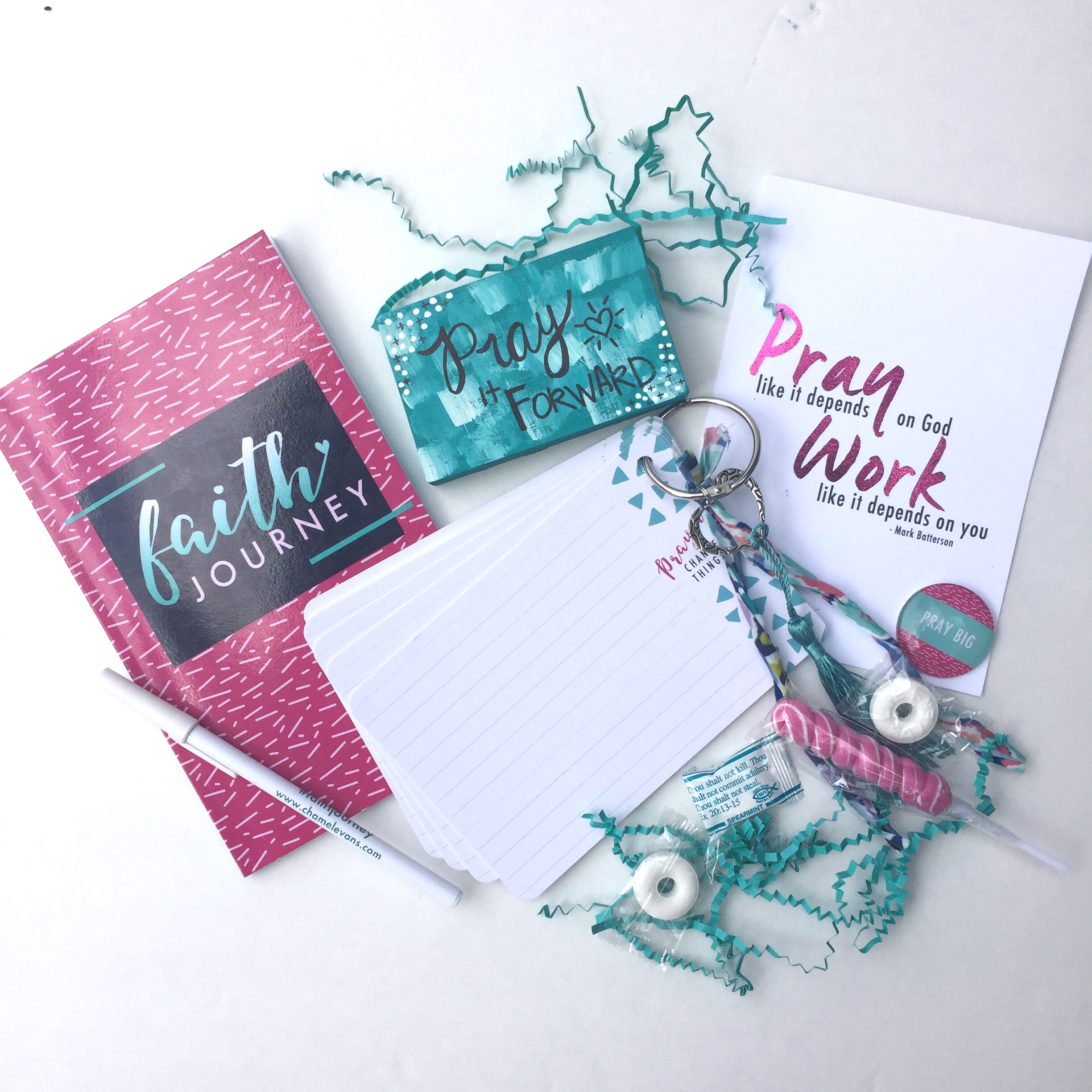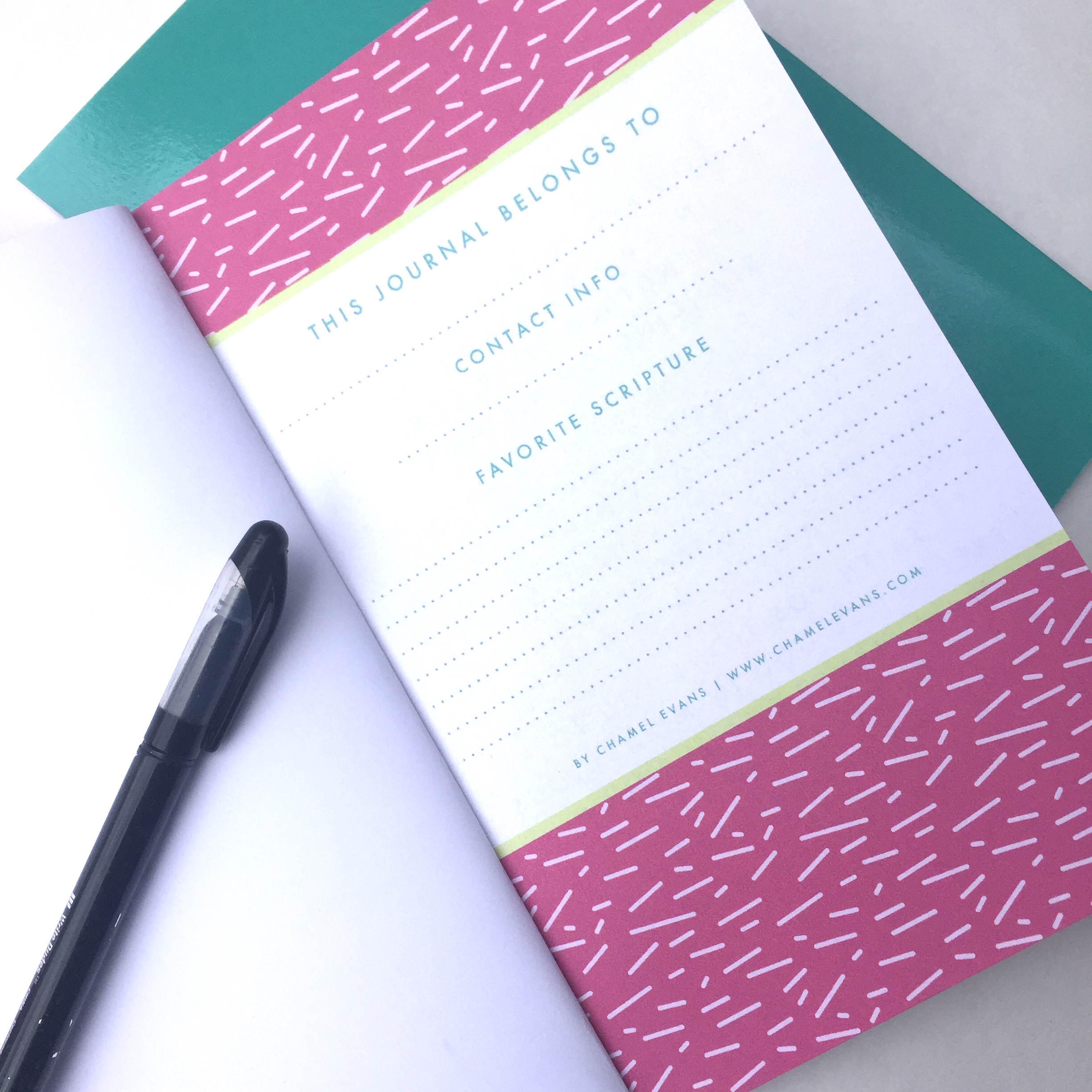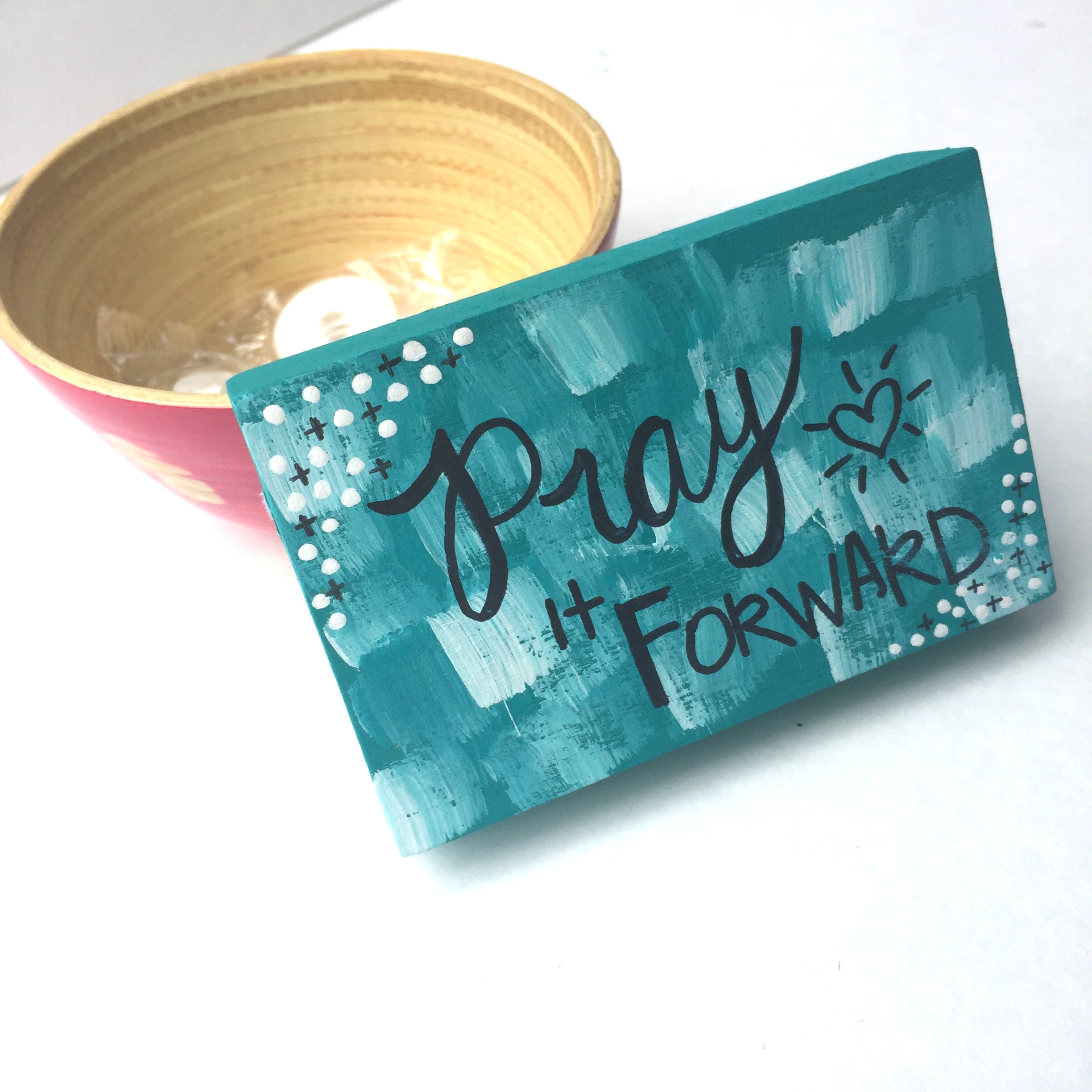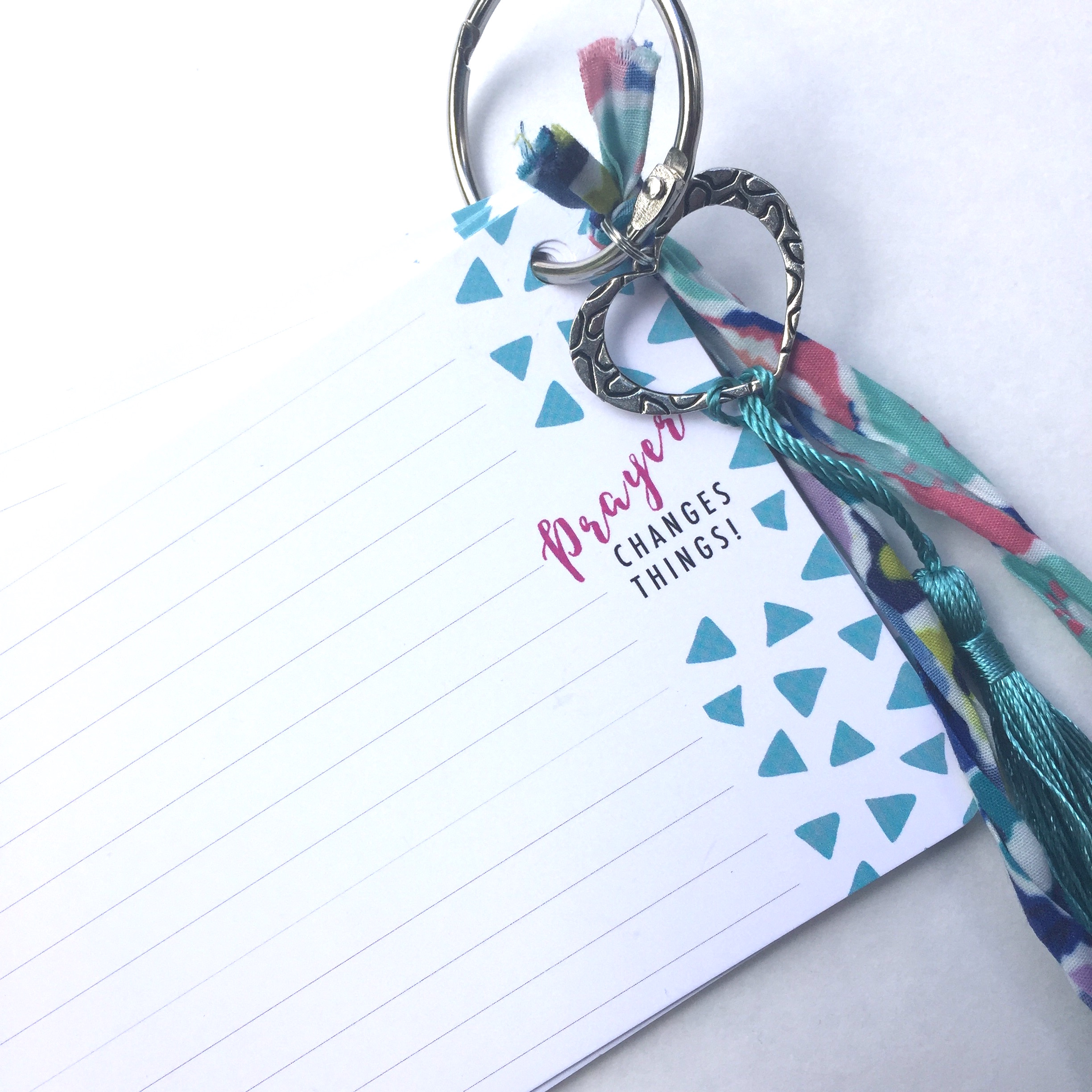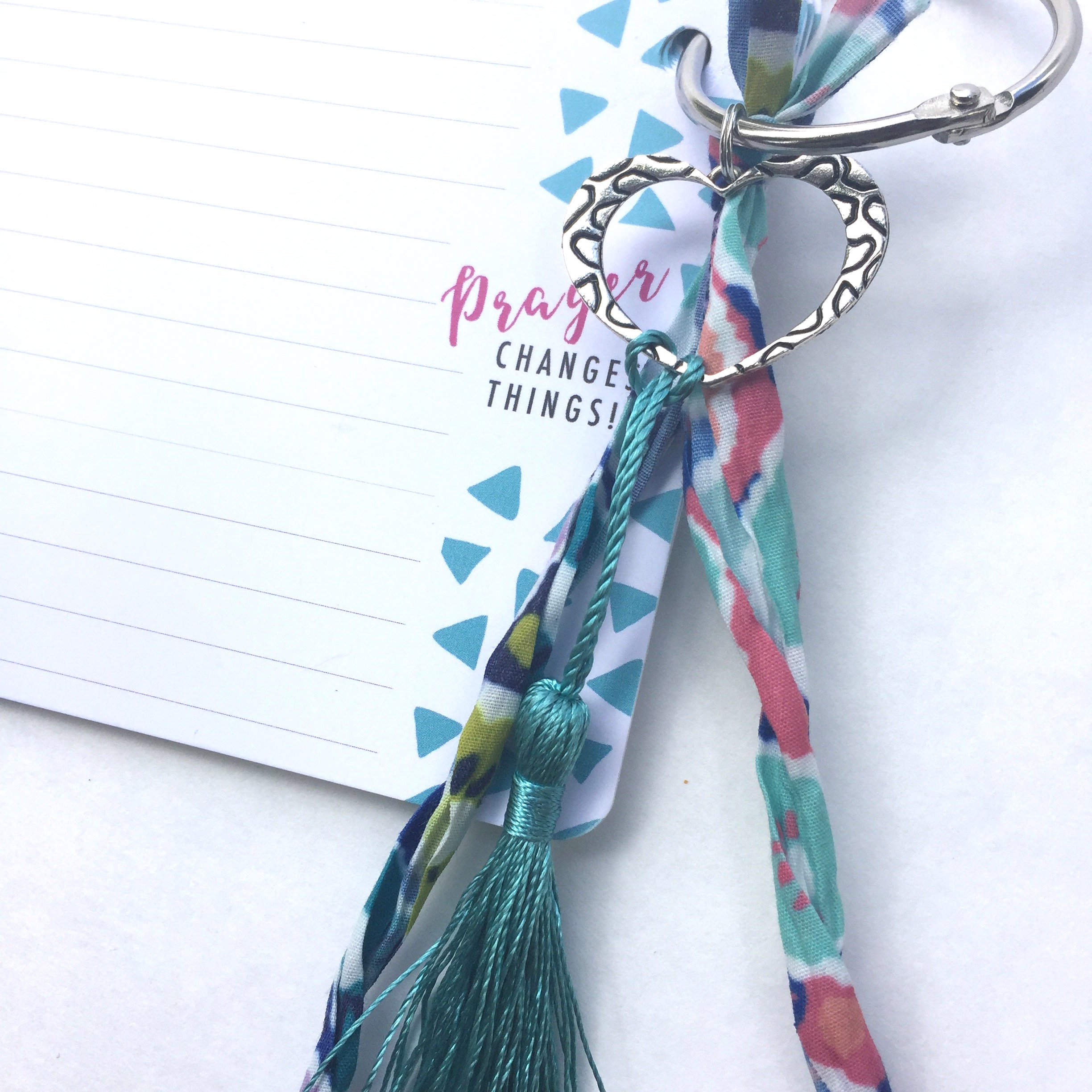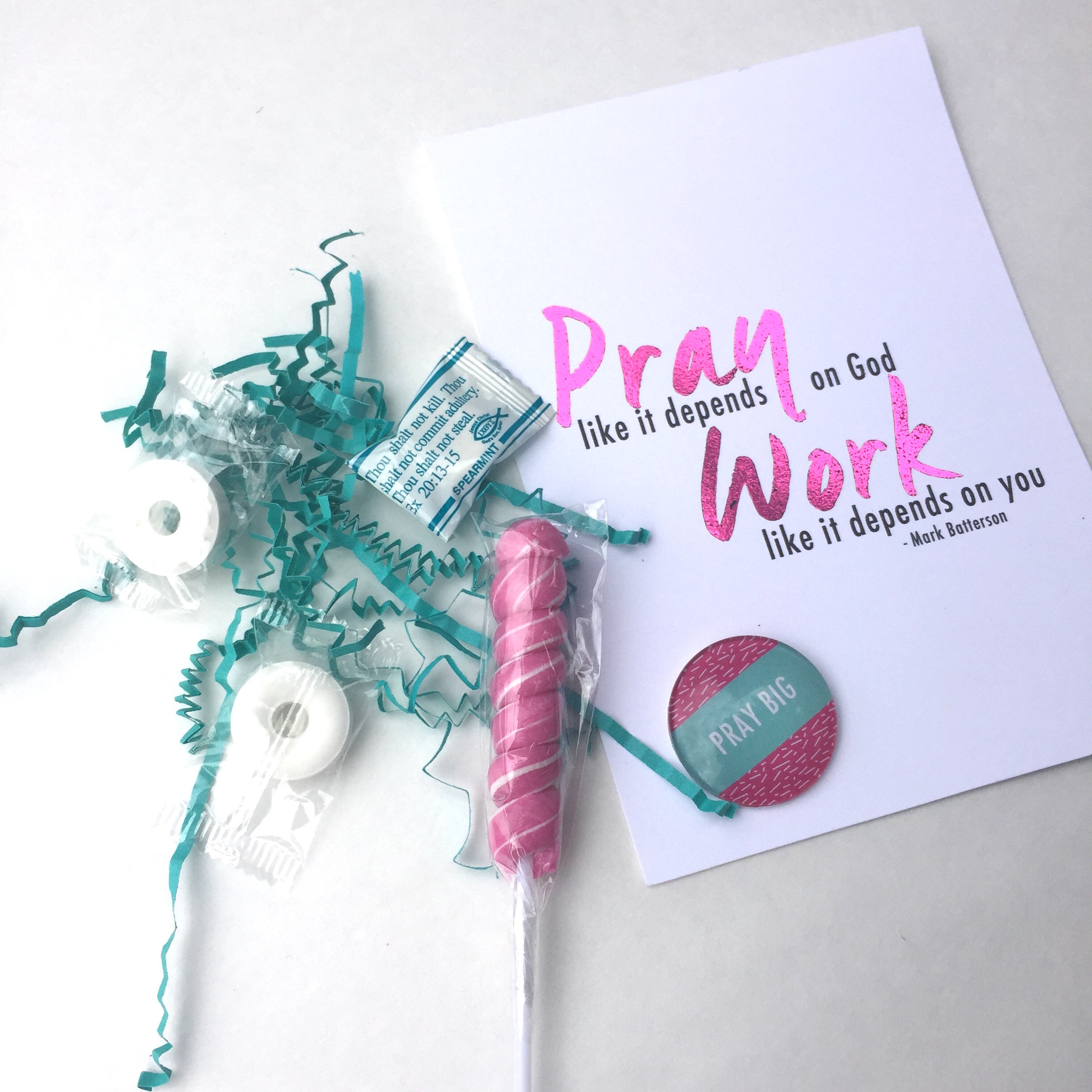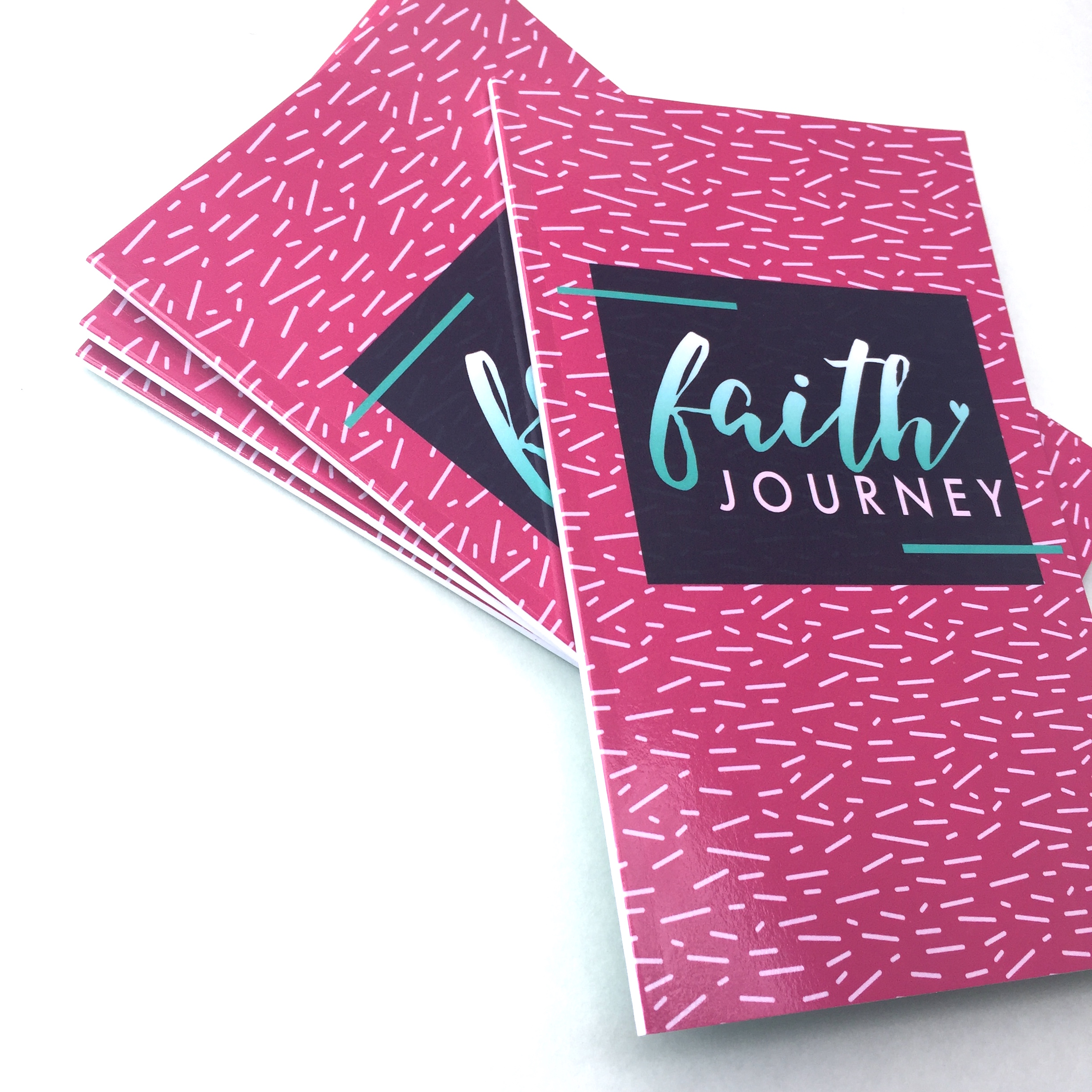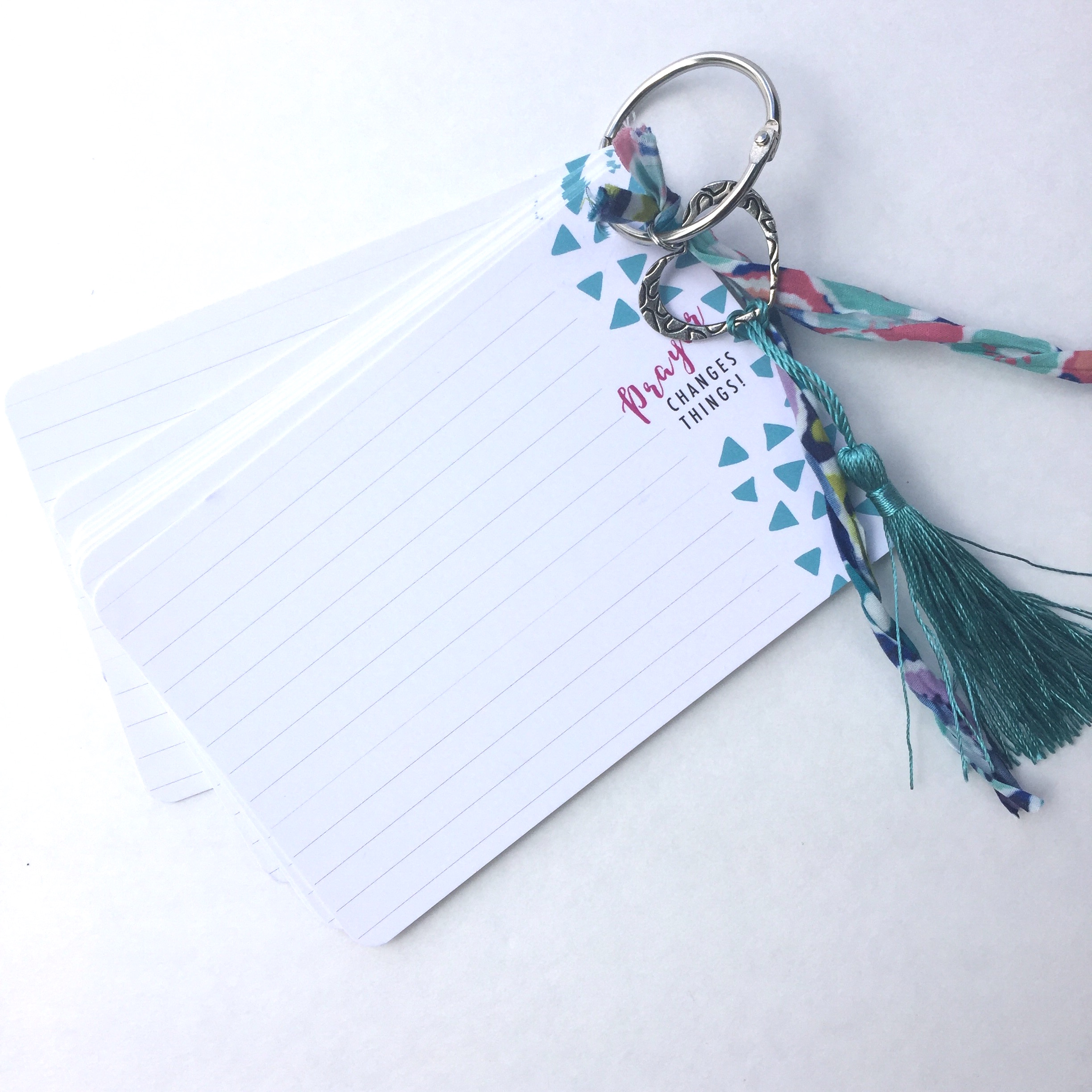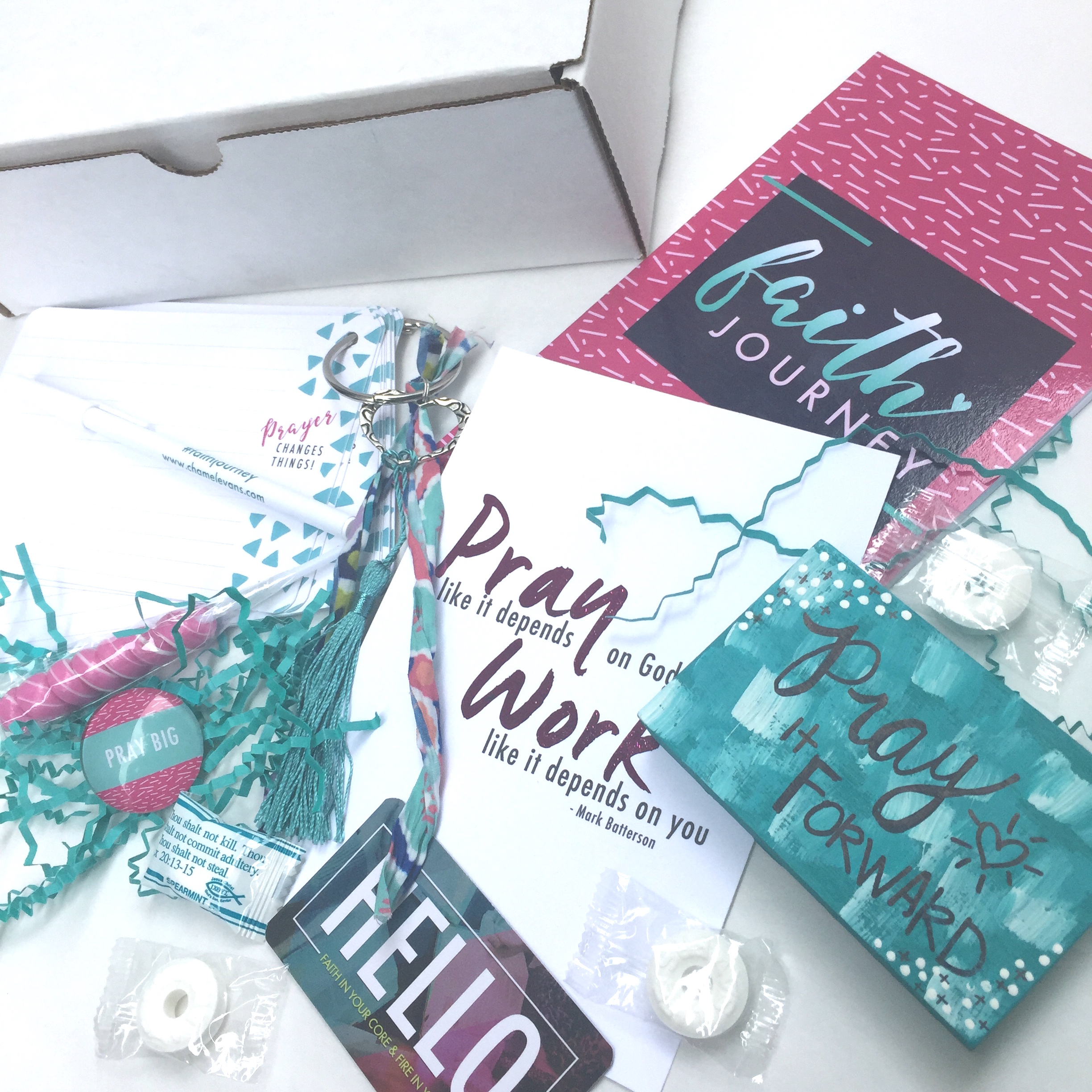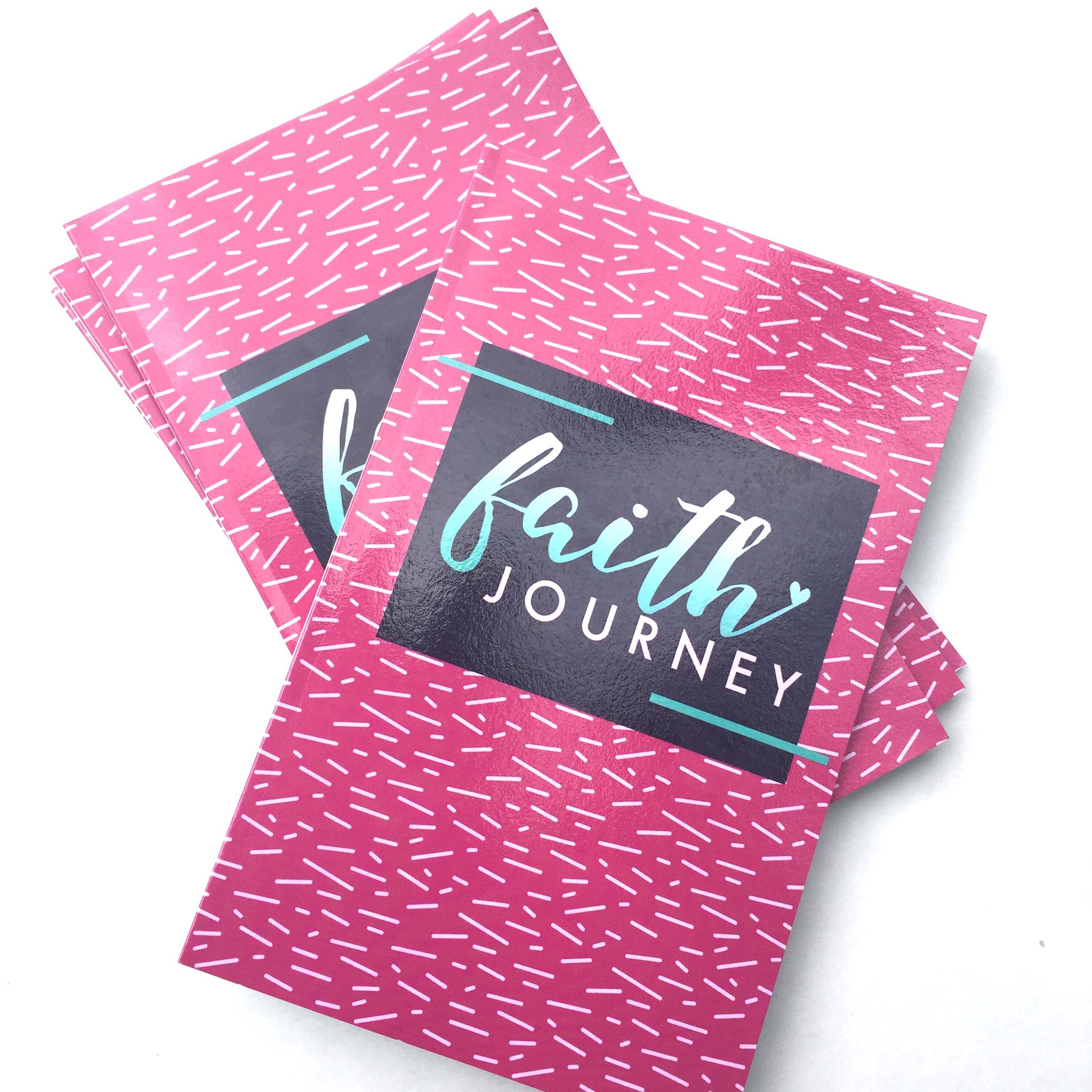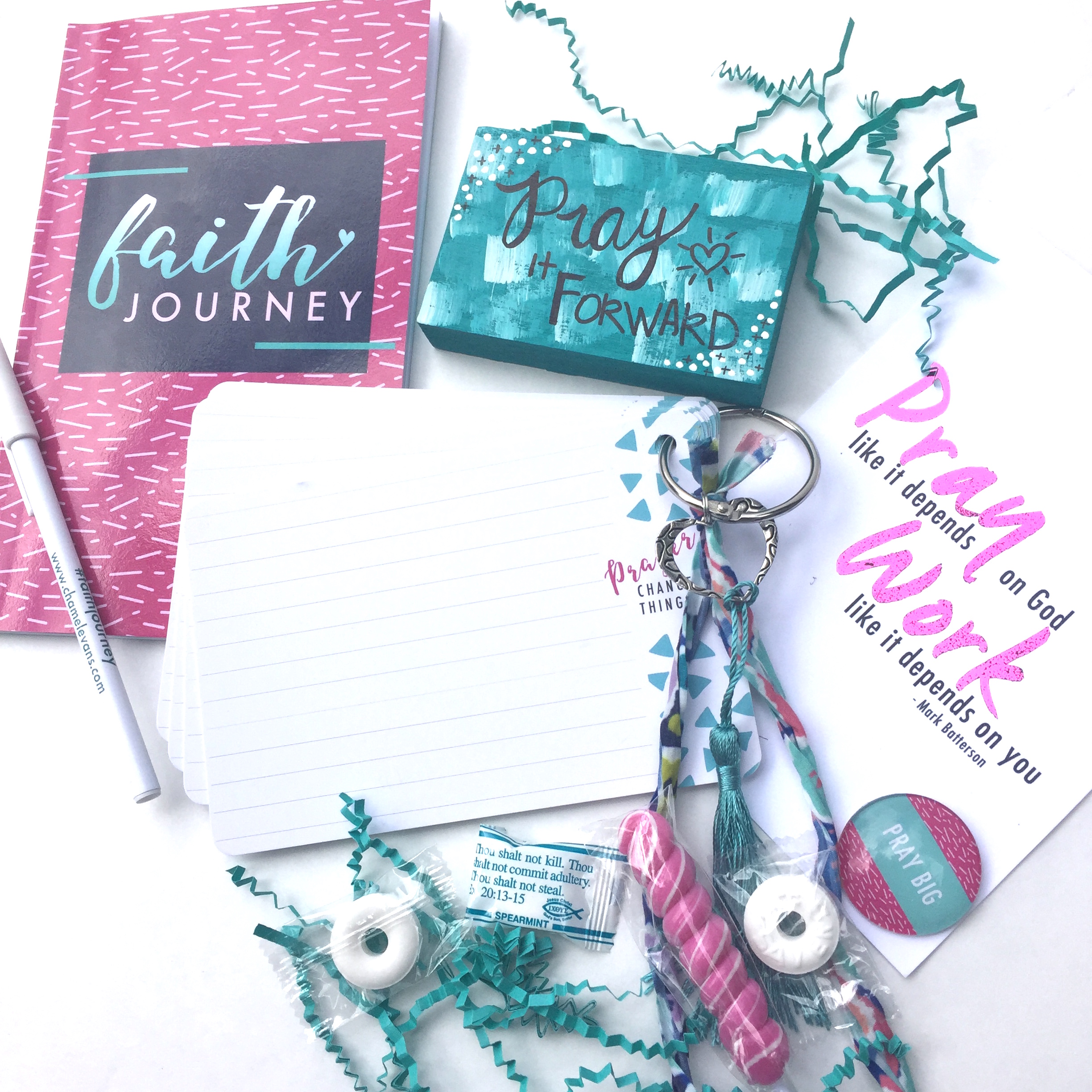 Faith Journey journal and pen
(5"x8" with 40+ dotted line pages including affirmations)
Prayer Ring & Cards
(10 prayer cards attached to a lovely prayer ring)
Prayer Inspirational block
(4"x3"x1" hand-painted wooden decor)
$36.00
[includes U.S. Shipping]
Pray Big magnet
(1.25" design sealed under glass with strong magnet on back)
5"x 7" Faith Art Print
(Handprinted in pink foil)
Candies
When are the boxes available?
The goal is to offer these boxes of encouragement bi-monthly (April, June, August, October, and December) to purchase as a gift for yourself or friend (s). Boxes can be purchased from the second week of each month and expected to ship on the last day of the month! Want to be informed about the next #faithfuelbox and all it's details?
How much is the #faithfuelbox?
Boxes are $36 each and include U.S. shipping with tracking. International orders, please email for direct invoicing.
How does my Box make an impact?
A portion of your box's proceeds will provide a #faithfuelpack to moms of preemies being cared for in Nashville's local NICUs. Each #faithfuelpack includes a faith art print, bookmark, journal/pen, and candies. Not only will your box fuel your faith journey, but you will give God's truth, love, and encouragement to moms patiently caring and praying over their little miracles. Just a glimpse of God's light can change lives!
WHAT IS THE DIGITAL BONUS?
Not only will you get encouraging happy mail, but your box includes a code to access the digital resource PRAYER PACK that includes several worksheets to provide clarity and fuel to chase after faith in your core and fire in your heart.
"Receiving your #faithfuelbox today was exactly what I needed! It is filled with so much love, and I cannot thank you enough for the time and love that you put into this box!" - Margaret
A few weeks ago in the midst of sick children & a discouraging situation, I was blessed with this box of love!!!!!! There were so many special treasures packed inside. Thank you so very much @chamelevans You have no idea how much this box of encouragement has ministered to me already 😌💕 #faithfuelbox - Amy
I was so excited to get the #faithfuelbox in the mail - it was exactly what I needed to pick me up last week! And it was fun to see my branded items inside from both Legacy Loft and my Christian blog, @honey.and.grace !
Thanks again to my friend @chamelevansfor putting together these boxes and for letting me participate!! - Lauren